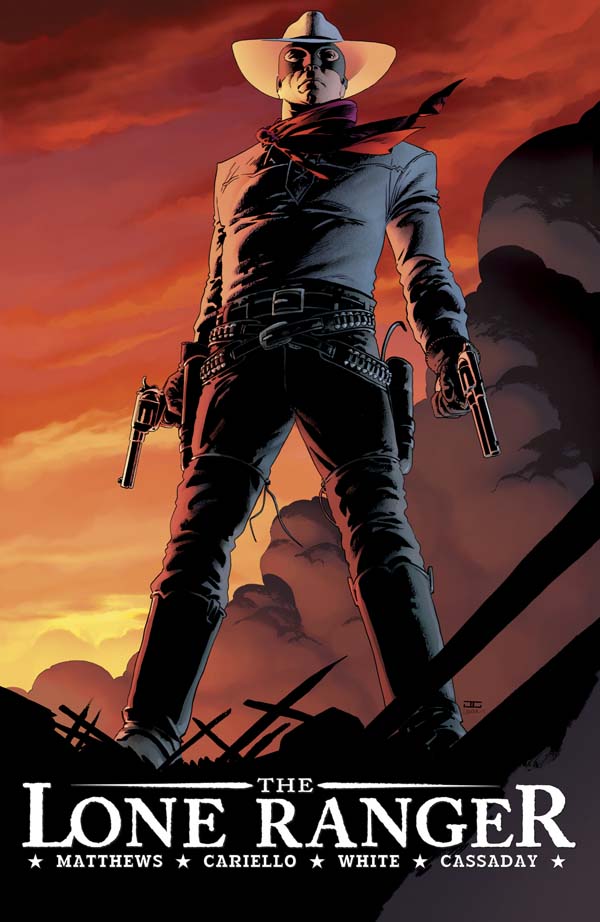 Mike Newell must be doing something right on Disney and Jerry Bruckheimer's big summer movie, Prince Of Persia: The Sands Of Time – for he's in talks to direct The Lone Ranger for the same collective.
The Lone Ranger, of course, is the big-screen reboot of the masked cowboy adventurer, accompanied by his trusty horse Silver and his faithful sidekick Tonto as he takes down bad guys in the Wild West.
Along with Newell's involvement, details of the movie's plot have also been released – the movie will start with the ambush and massacre of a group of Texas Rangers, with the sole survivor found and nursed back to health by a Native American, Tonto. From there, the path to tracking down the bad guys begins.
Johnny Depp signed on last year to play Tonto, while George Clooney has been rumoured – but crucially, not confirmed – as the Ranger, and Disney sees the movie as a Very Big Deal indeed.
Newell, of course, is a wily, versatile English director who's been able to flit from genre to genre throughout his career, from comedy (Four Weddings And A Funeral) to drama (Mona Lisa Smile) to special-effects driven blockbusters (Harry Potter And The Goblet Of Fire). He's worked with Depp before, on Donnie Brasco, which could be crucial, and he'll bring a sure hand to the Ranger's tale.
However, if you'd told Newell a few years ago, when Mona Lisa Smile was stiffing at the box office, that he'd be directing $100 million tentpoles back-to-back, he'd probably have thought you were mad. But he's a lovely guy and a good director, so we wish him well, should he end signing up on the dotted line.